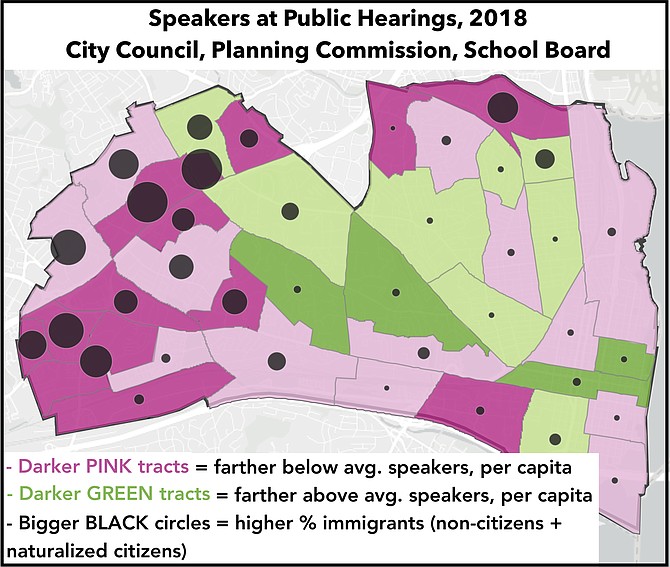 Public Speakers: This map shows instances of public testimony in key local political forums (including multiple instances of the same person speaking in different forums and/or on different occasions). The city government and public schools administrations furnished lists, totaling 379 instances over CY 2018. Anecdotally, compare the April 23 public hearing on the modernization and replacement of Resolution 830 and the May 14 public hearing on remodeling the historic, multi-million-dollar Hugo Black home in Old Town. No one spoke at the former, though it will likely influence the redevelopment of public housing for hundreds or thousands of Alexandria's lowest-income households (the majority black) over the next several decades. By contrast, over 30 people (none black) spoke at the latter, pushing the hearing past midnight. Sources: City of Alexandria, Alexandria City Public Schools, American Community Survey (B05001, 2013-2017), Esri
Stories this photo appears in:

A look about patterns of civic participation and non-participation across the city.
.