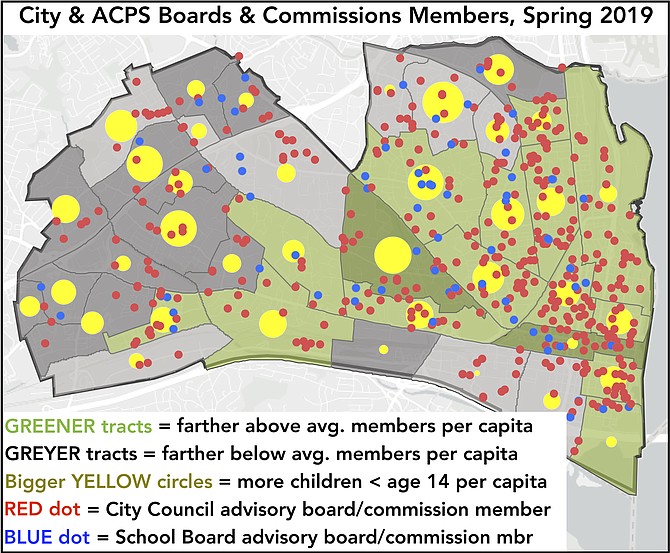 Boards and Commissions: The City Council and School Board maintain over 70 boards/commissions/committees, comprising some 700 appointed citizens. Mostly these groups advise departmental staff and elected bodies on an array of budget and policy subject areas (e.g., environment, urban design, housing, special education, etc.). Some exercise limited delegated authority (e.g., Planning Commission, Board of Architectural Review). A few exercise their own authority, including over tens of millions of dollars of public assets, with only sporadic or far removed elected oversight (e.g., Alexandria Redevelopment and Housing Authority, Alexandria Transit Company (DASH), etc.). Seats are often reserved for persons with relevant professional expertise, and/or those "representing" (at least ostensibly) particular institutions, business sectors or demographic or interest groups. Appointees normally must be city residents, but that requirement can be waived (e.g., the schools' Career and Technical Education Advisory Committee might include industry leaders from outside the city). As of spring 2019, about nine percent of members resided outside Alexandria. Sources: City of Alexandria, Alexandria City Public Schools, Esri
Stories this photo appears in:

A look about patterns of civic participation and non-participation across the city.
.