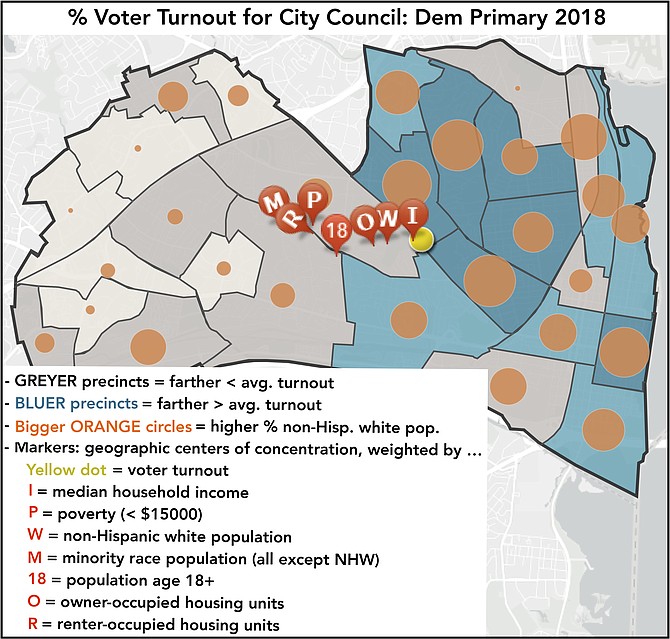 Voter Turnout: Voter turnout for the Democratic primary on June 12, 2018 serves to approximate strictly local electoral participation, since only the mayor and council appeared on the ballot. By contrast, voters during general elections may turn out mainly for state and federal races, voting only incidentally in local races. And because of Alexandria's overwhelmingly blue partisan majority, the Democratic primary effectively chose the current mayor and city council, ahead of the November general election. The map shows calculated geographic centers of concentration, weighted by voter turnout and select demographic characteristics of the voting precincts then in effect. These centers are analogous to where a waiter would have to place her hand in order to balance a tray, depending on the evenness (or unevenness) of the weight distribution of items set on the tray. The city's political "center of gravity" coincides most with its centers of income, non-Hispanic white resident population and homeownership. Centers of renters, poverty and racial/ethnic minorities skew farther west. Sources: City of Alexandria, Esri
Stories this photo appears in:

A look about patterns of civic participation and non-participation across the city.
.