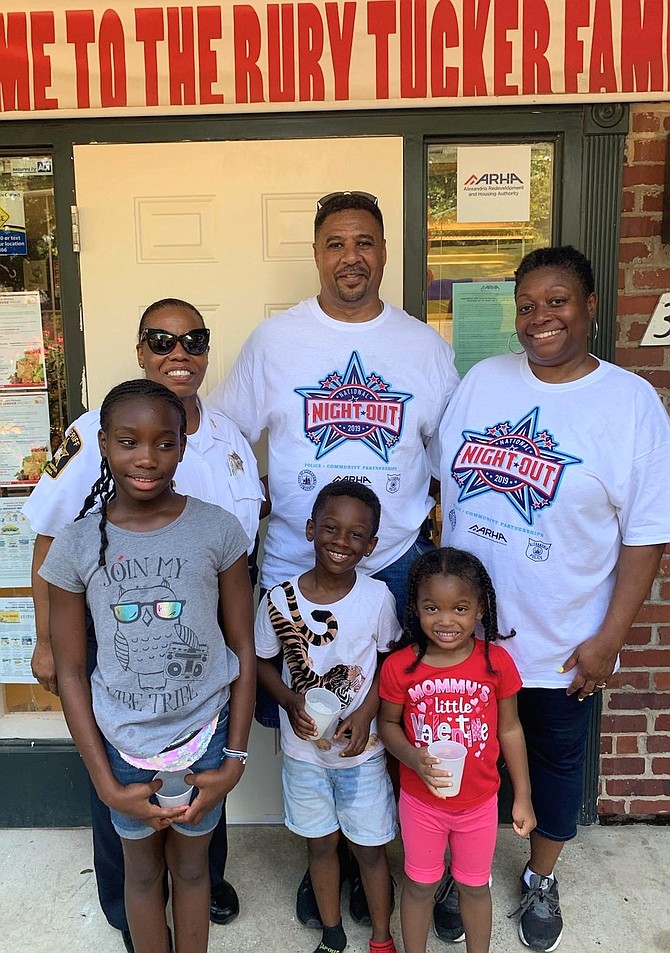 Celebrating National Night Out at the Ruby Tucker Family Center at Tancil Court are (from left) Chief Chandra Callicott from the Sheriff's Department, with ARHA staff Kevin Brown and Gaynelle Diaz and attendees Sade Affini, DJ Ledbetter and Nialah Jones.
Stories this photo appears in:

Residents celebrate community spirit at National Night Out.
.