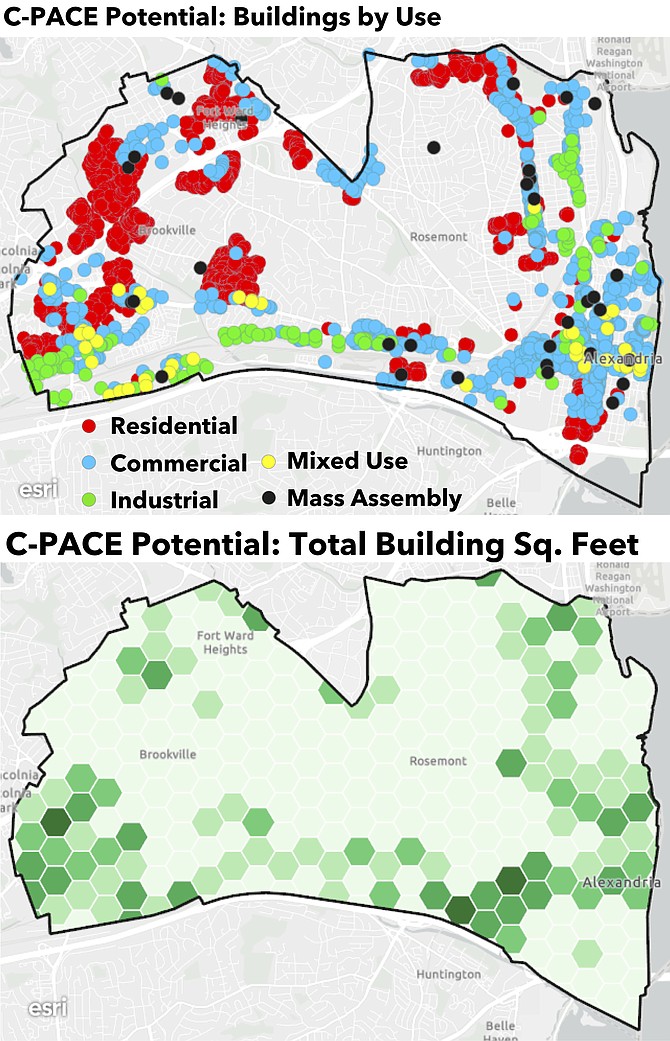 Some 2,000 of Alexandria's buildings, comprising a combined 24 million square feet of floor space, could utilize C-PACE financing, according to the Virginia Energy Efficiency Council, a nonprofit. In particular, last year about two-thirds of Alexandria's office building space was rated as Class B or Class C, which potentially won't attract top rent-paying companies.
Stories this photo appears in:

Council will vote on funding for "green" building financing mechanism.
.