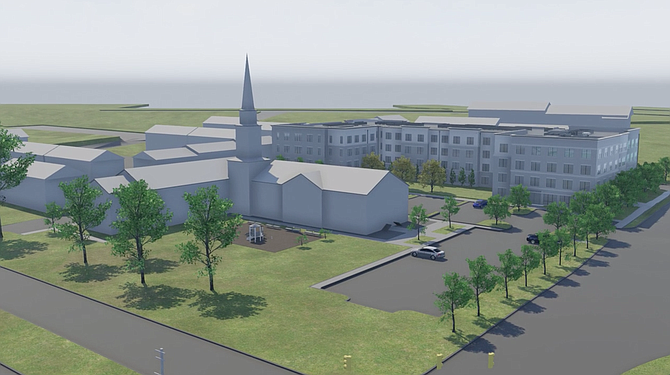 Fairlington Presbyterian Church, developer Wesley Housing
Stories this photo appears in:

City moves from rehabilitating old apartment buildings to developing new affordable units.
Alexandria is falling behind its affordable housing goal, creating or preserving about half of the units that were anticipated five years ago. But now that that restaurant diners will be chipping in an extra $5 million a year, city officials are poised to move forward with an aggressive new slate of affordable housing development. Gone are the days when city officials could get their hands on a few 1940s garden apartments here and there to rehabilitate. These days the thinking at City Hall is developing new units as part of a grand strategy to build their way out of an affordable housing crisis.