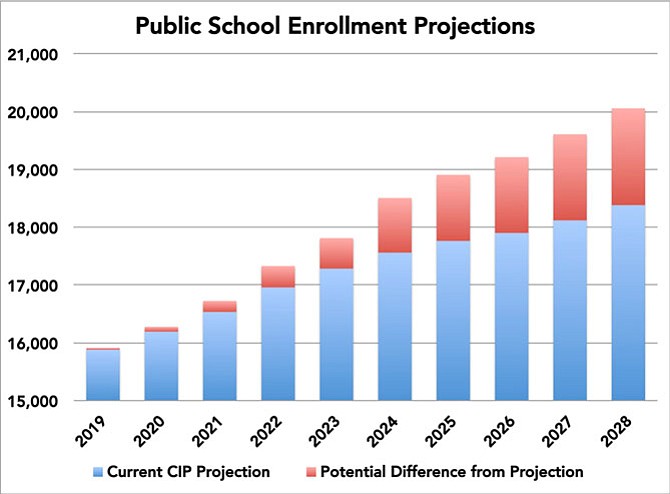 Increasing enrollment drives the need for more schools. That's the core narrative of the public school system's 10-year Capital Improvement Program (CIP). Seven years of past forecasts, when compared with actual enrollment, have been, on average, consistently conservative. Karl Moritz, the city's planning and zoning director, said in an email: "Our forecasts are sufficiently accurate for long range planning. … The go-or-no-go decision on any specific education facility is going to take place about 3 years before construction," and by that time the forecast "is going to be very good."

Stories this photo appears in:

School Board wrestles with how best its budget should communicate its needs.