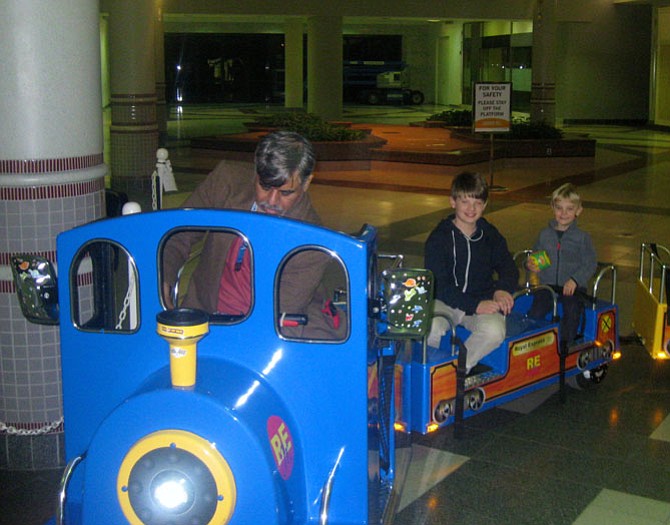 Tariq Kahn drives the train at Landmark Mall, carrying Sawyer and Max McElhatton. The photo was taken one day before Khan must leave the mall on Jan. 30.
Stories this photo appears in:

Hailed as the largest shopping center in northern Virginia when it opened in 1965, Landmark Mall was set to close on Jan. 31 long after most chain stores fled.