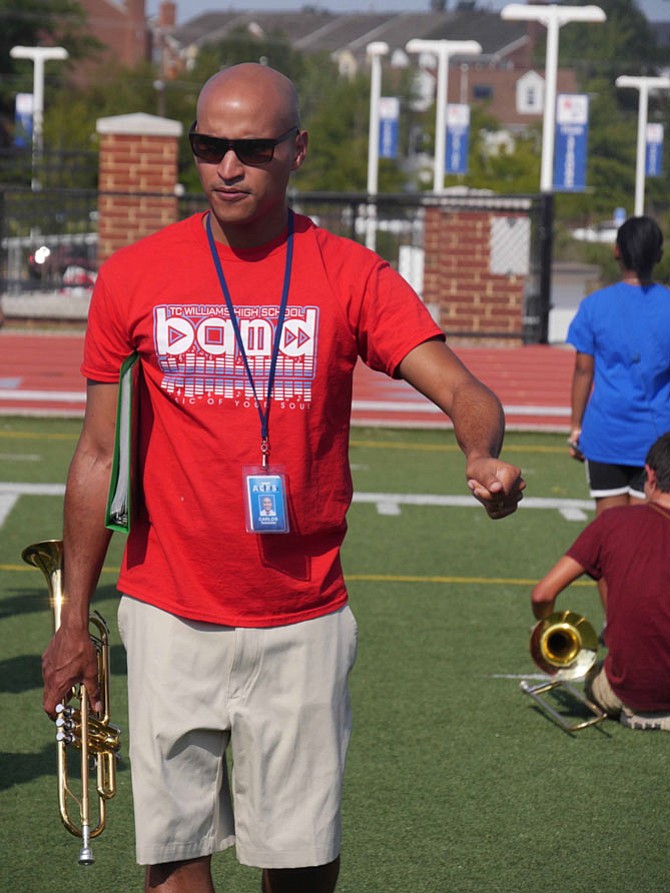 Carlos Gonzalez, head band director at T. C. Williams High School, walks between the rows of the players during after school band practice on the first day of school. He looks for uniform position, step patterns and synchronized movement.
Stories this photo appears in:

"O.K. everyone, out on the field." Arms grab trumpets, clarinets, with a shoulder harness for the drum. Band members head out the door, down the steps and onto the end of the football field at T. C. Williams High School on a hot first school day of the year.