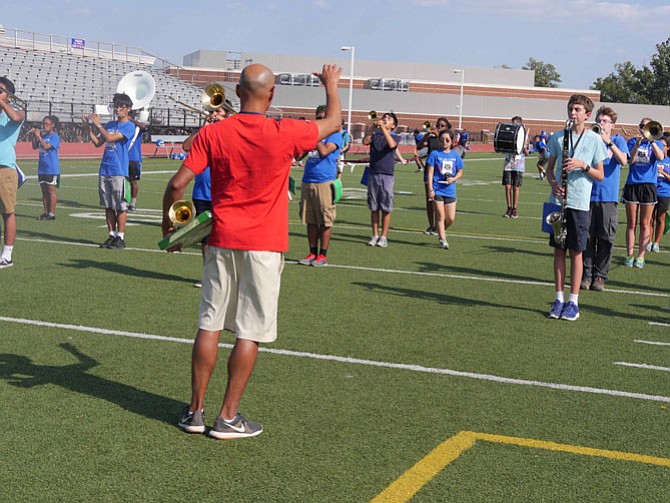 Carlos Gonzalez has run through drills and practice notes during the first day of school marching band practice. Now it is time to play together in preparation for the football game halftime shows. Gonzalez says they have played once already as a showcase for the parents on Aug. 26, the last day of Summer Band Camp.

Stories this photo appears in:

"O.K. everyone, out on the field." Arms grab trumpets, clarinets, with a shoulder harness for the drum. Band members head out the door, down the steps and onto the end of the football field at T. C. Williams High School on a hot first school day of the year.