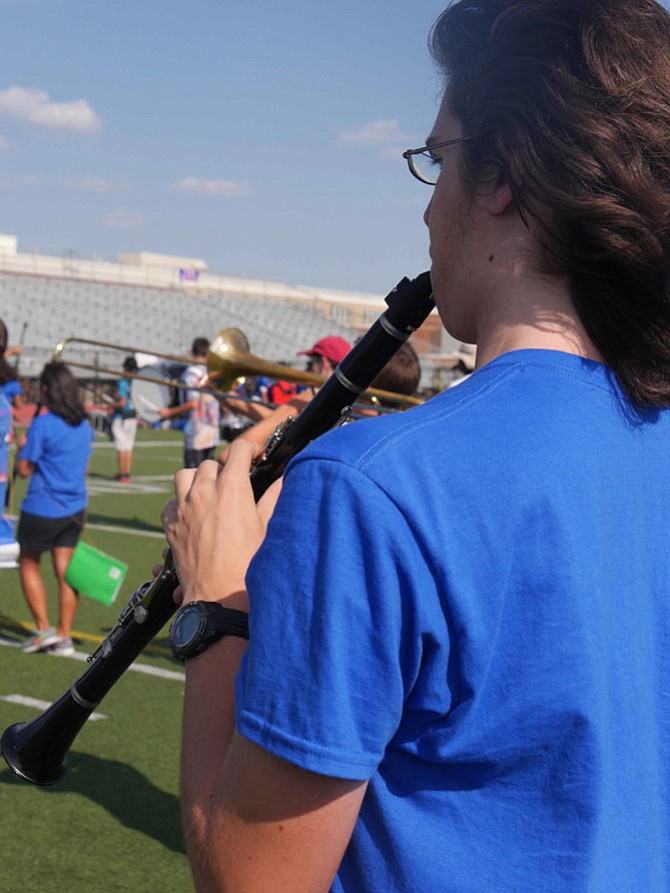 T. C. Williams band members practice with oboe and saxophone as they balance on their toes, step backwards, march forwards, stand at attention waiting for the next command from Senior Band Leader Carlos Gonzalez.
Stories this photo appears in:

"O.K. everyone, out on the field." Arms grab trumpets, clarinets, with a shoulder harness for the drum. Band members head out the door, down the steps and onto the end of the football field at T. C. Williams High School on a hot first school day of the year.