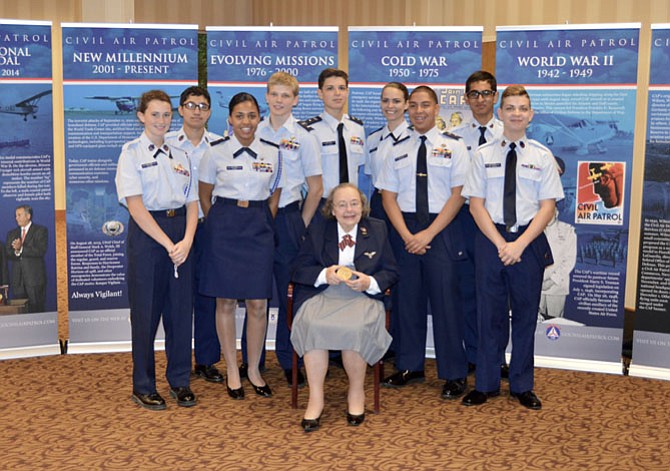 Elizabeth "Libby" Daggit Haynes with cadets from Civil Air Patrol's Challenger 1 Cadet Squadron in Alexandria.

Stories this photo appears in:

Haynes joined Civil Air Patrol in 1942.
It's not everyday someone can say they've earned a pilot's license before their driver's license, or went on to join the U.S. Air Force and then attend MIT at their own expense. Such is the case of longtime Alexandria resident, mother of four, Elizabeth "Libby" Daggit Haynes, 89, a World War II Civil Air Patrol (CAP) Cadet.