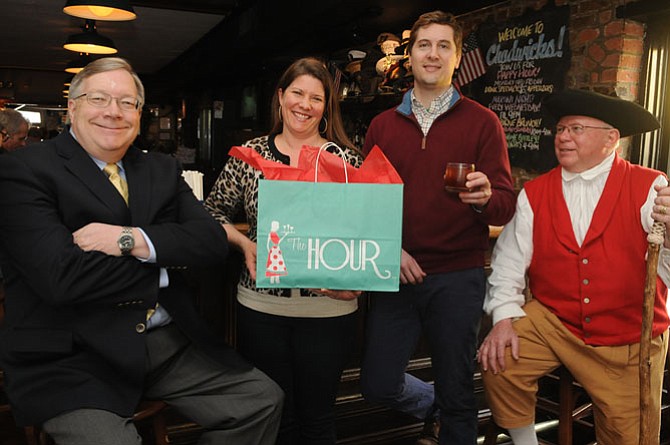 Joe Shumard, organizer of the George Washington Birthday Celebration; Carolyn Dyro, manager of The Hour; Trae Lamond, Chadwick's owner; and Danny Smith, director of the Cherry Challenge, recognize Chadwick's for winning Best Beverage again this year with "Sweet Lips" as the created by Woods Morrison. Chadwick's also won in 2015 with the cocktail "I Cannot Tell A Rye" created by then bartender and now owner Lamond.

Stories this photo appears in:
The George Washington Birthday Celebration Committee announced the winners of the eighth annual "Cherry Challenge." The Cherry Challenge took place between Jan. 28 and Feb. 11 in 53 Alexandria restaurants. It featured cherry-inspired dishes, appetizers, drinks, and desserts created by the restaurant chefs. Some of the restaurants have competed in the past, but there were many restaurants new to the competition this year.