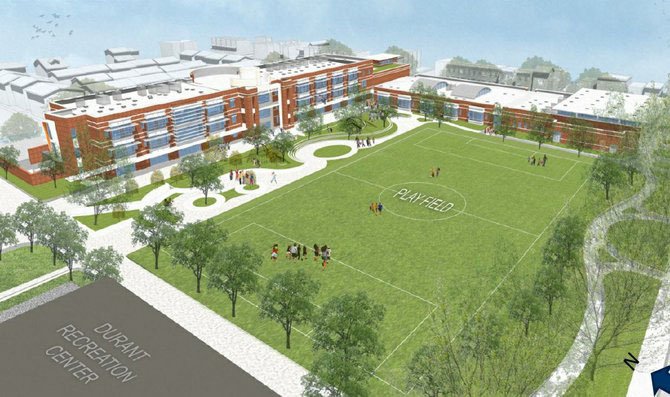 The 130,000-square-foot facility is designed to attain LEED silver status for environmental sustainability.
Stories this photo appears in:

New school year to bring massive changes for long troubled school.
Test scores that will be released later this year show Jefferson-Houston School is failing yet again, with scores declining dramatically in writing.