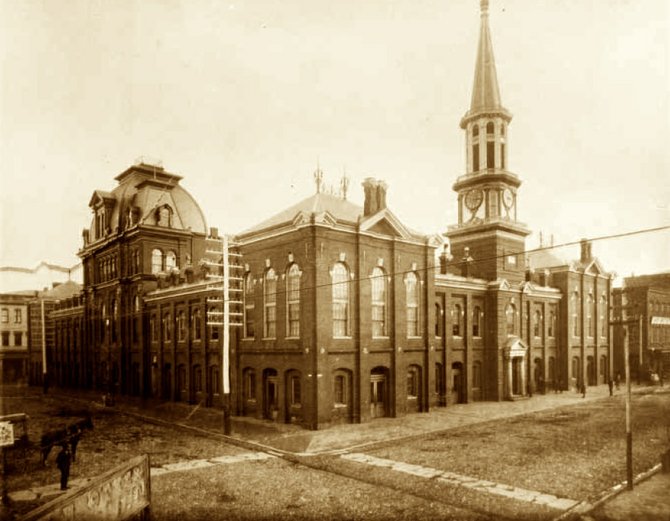 The current version of City Hall was designed by Adolf Cluss in 1871, although the side facing Market Square is a 1960s addition.
Stories this photo appears in:

City leaders to consider selling historic structure rather than investing in it.
Should city taxpayers fork over $50 million to renovate City Hall? Or should a new $100 million facility be constructed somewhere else, opening the door for a developer to transform the historic building? That's the question that will be confronting City Council in the coming years as elected officials decide whether or not they want to invest in fixing the building.