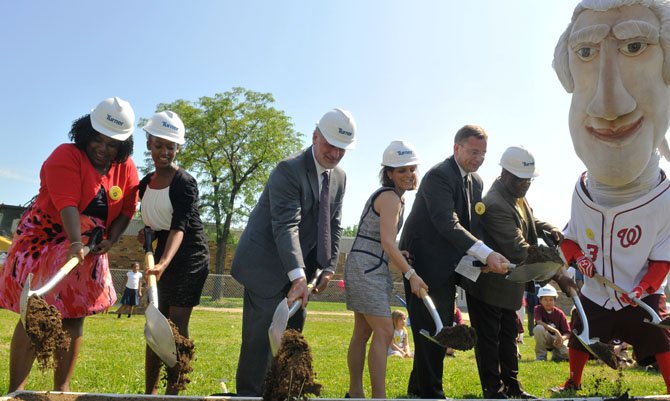 The speakers: Mayor Bill Euille, ACPS School Board chair Karen Graf, superintendent Dr. Morton Sherman, Jefferson-Houston principal Rosalyn Rice-Harris, a graduating 8th grade student Mayayla Rice and mistress of ceremonies Shanelle Gayden turn over the soil first at the groundbreaking.
Stories this photo appears in:

New school year to bring massive changes for long troubled school.
Test scores that will be released later this year show Jefferson-Houston School is failing yet again, with scores declining dramatically in writing.