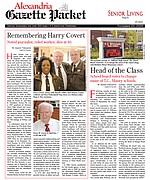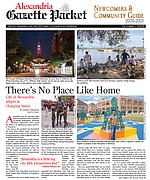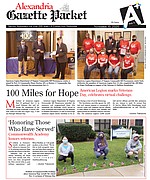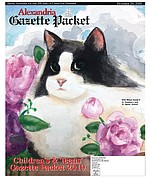 More Stories
I grew up with an absent father and an abusive mother.
Let us presume, for the sake of this column, that I only have papillary thyroid cancer stage IV, and that my years as a non small cell lung cancer patient, also stage IV, are over.

Getting vaccinated can reduce hospital visits and admissions during anticipated shortage due to COVID-19
While shopping for dinner on a recent Wednesday afternoon, Roger Whitehead spotted a sign near the pharmacy of a grocery store near his home in Alexandria.

The display cases, first-hand accounts and newsreel footage showcased in the museum.
In 1861, when the Civil War was just starting, Capt. Josiah Sawell was attacked by a pro-secession mob while passing through Baltimore with the 6th Massachusetts Volunteer infantry.

Cleaner than it was in 2011 when it got a D, but "its recovery is plateauing."
While the Potomac River is clearly not what the Washington Post in 1951 called an "open sewer," for the first time in a decade, the river's health has declined, reported the Potomac Conservancy last month, falling from a grade of B to B- and still unsafe for swimming or fishing.