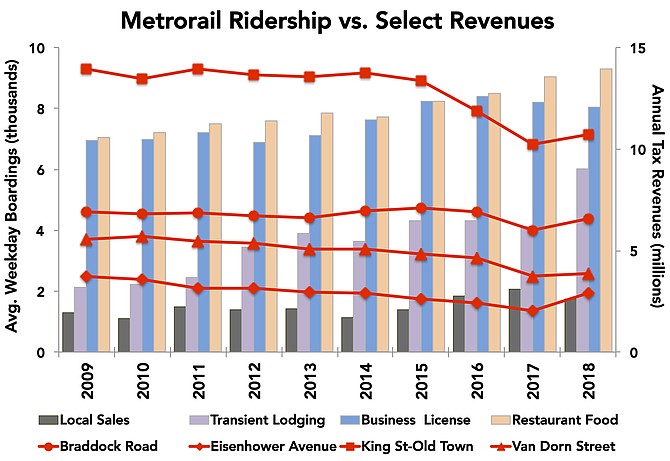 There's no direct correlation between Metro ridership and city economics. Over the past decade, ridership has fallen off on average at each of the city's four Metro stations: Braddock Road (-5 percent); King Street and Eisenhower Avenue (-23 percent each); and Van Dorn Street (-30 percent) At the same time, city tax revenues have generally risen on average over the same time period: transient lodging (+182 percent); local sales (+35 percent); restaurant food (+32 percent); business licenses (+15 percent).
Stories this photo appears in:

Council fears extended Metro shutdown economic impact.
.