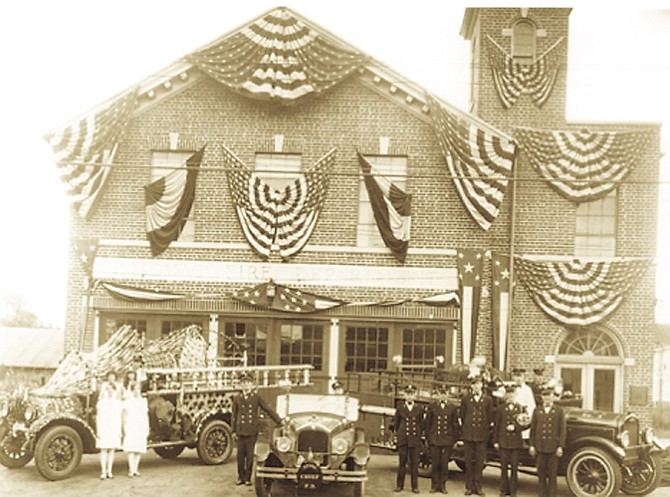 In the 1926, the Town of Potomac built this combination Town Hall and fire station. It's currently in use by the Alexandria Fire Department.
Stories this photo appears in:

Uncovering the secret past in the Town of Potomac.
Gambling. Corruption, Racism. Greed. These are all part of a little-known narrative from the Del Ray's long-ago past, a time when progressive leaders closed a corrupt racetrack and formed the Town of Potomac, only to see an unwanted attempt by Alexandria City Hall to steal the land in a controversial annexation.