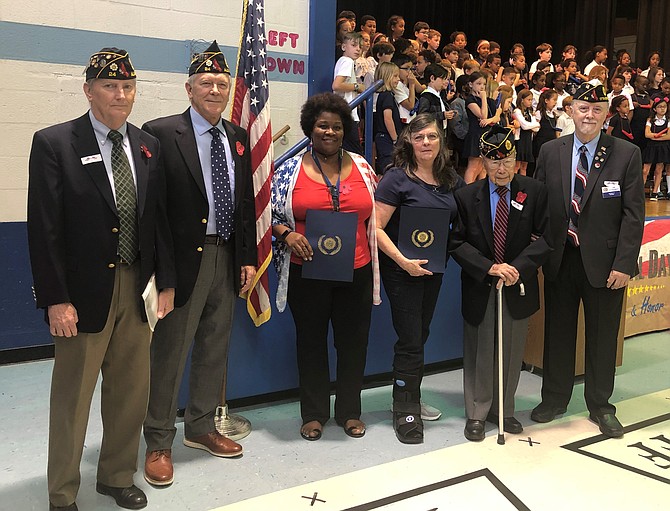 Lyles-Crouch Traditional Academy kindergarten teacher Wanda Allen and principal Dr. Patricia Zissios, center, stand with members of American Legion Post 24 after being honored for their efforts to promote patriotism at the school's May 24 Memorial Day program. With Allen and Zissios are Henry Dorton, Post 24 Commander Doug Gurka, WWII veteran Col. Kim Ching and Jim Glassman.
Stories this photo appears in:

Students welcome Post 24 veterans.
.