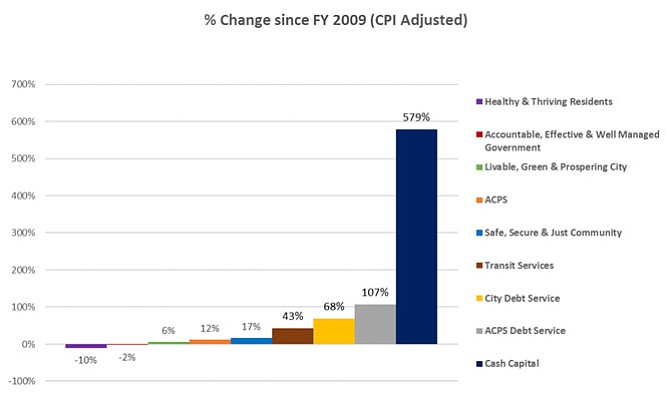 Ten-year changes in the city budget, FY09 vs. FY18, adjusted for inflation. The largest bars — from the right: cash capital, public schools debt service, city debt service, transit services — show that deferred infrastructure maintenance consumes an increasingly larger share, suppressing increased investment in services.
Stories this photo appears in:

Council considers another tough budget, new approaches.