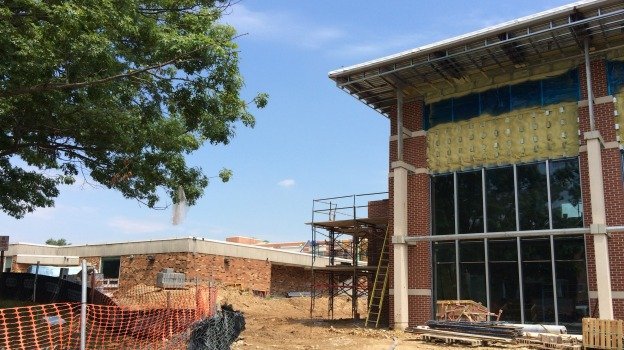 The old Jefferson-Houston School, at left, will be demolished in the next few weeks after the new school, at right, opens its doors.
Stories this photo appears in:

New school year to bring massive changes for long troubled school.
Test scores that will be released later this year show Jefferson-Houston School is failing yet again, with scores declining dramatically in writing.