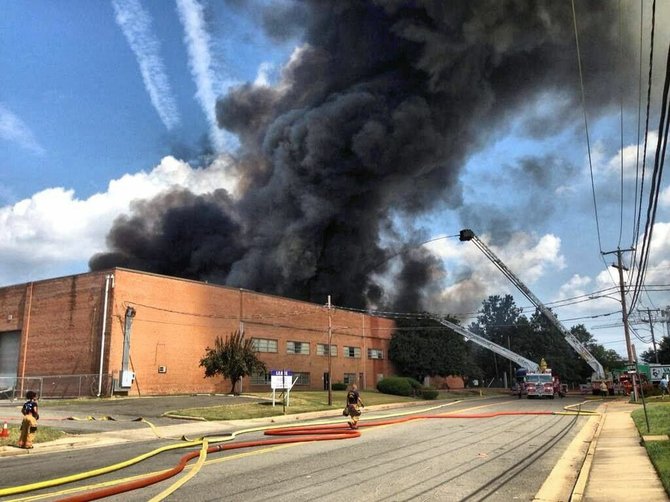 Six firefighting units were on scene during the peak of the fire.
Stories this photo appears in:

Charred bits of foam litter the scene as officials begin investigation.
Firefighters from across the region battled a massive six-alarm fire Monday on the West End, a fight that enlisted help from across the region and gave four firefighters minor injuries.