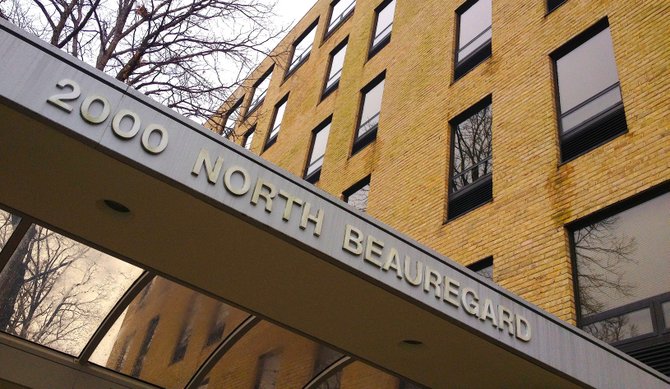 The Alexandria Public Schools central office on Beauregard Street.
Stories this photo appears in:

Now budget heads to City Hall, where council members will determine appropriation.
School Board members traditionally try to present a unified front to City Hall, where members of the Alexandria City Council have the final say over how much money is transferred to the Beauregard Street headquarters of Alexandria City Public Schools.

Board members must close a $3 million gap before sending budget to City Hall.
Dozens of parents appeared before members of the Alexandria School Board last week with a simple plea — save FACE.

Last year's scandal lingers over upcoming financial deliberations.
This time last year, the budget office at Alexandria City Public Schools was in full meltdown.